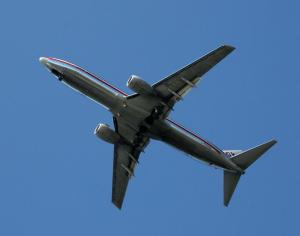 Air Travel with toddlers doesn't have to be a stressful experience. Here are some exclusive tips that will help you make it through your flight.
Schedule your flights to coincide with nap/bedtimes.
Whenever possible, try to book direct flights during the time of day or night your child would normally be sleeping. In all likelihood, they will keep up the pattern and fall asleep despite being 25,000 feet in the air. Any sleep they get on the plane will serve to cut down the time they must be entertained while awake!
Car seat on the plane?
When our daughter was an infant we choose to save the money and only purchase seats for ourselves which meant she spent the duration of the flight(s) on our laps. More recently, we have taken to carrying-on the car seat which accomplishes two very important things: freeing up our laps, arms, and such, and keeping her in the seat. It also adds some familiarity to a new vehicle/mode of transportation – a little piece of home(life) in a new place. Yes, it is frustrating having to carry the seat around the airport, but the in-flight payoff is worth it. One Step Ahead sells an adapter to turn a car seat into a backpack which may help you manage your carry-ons. Read more
Comments Off on Factors to Consider When Making Air Travel Arrangements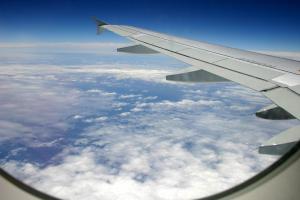 Are you interested in taking a trip in the near future? If you are, will you need to fly to get to your intended destination? If you will, you will want to make your travel arrangements soon, namely your airline reservations.
When it comes to booking a flight on an airplane, it is important to remember that you do have a number of options to choose from. That is why it is not only important to familiarize yourself with these options, but also to take a close look at your own personal wants and needs. For that reason, there are a number of important factors that you will want to take into consideration, when looking to book a flight for your next trip
As previously stated, you have a number of different options when looking to make airline reservations. This is an important factor to remember and to take into consideration. No matter how large or small the airport is that you are arriving to and departing from, you should have some options. For example, most airports have at least two airlines or more that provide service to their area. That is why you are encouraged to examine flights from different airlines, read reviews, as well as compare prices. Read more